How to choose folders monitored by TidyTic ?
The first step for using TidyTic is to choose which folders will be monitored and therefore which folders you will be able to work on (to renames files, sort them, create automatic rules ...).
These are that folders TidyTic will scan.
You will find the shortcut on the home page :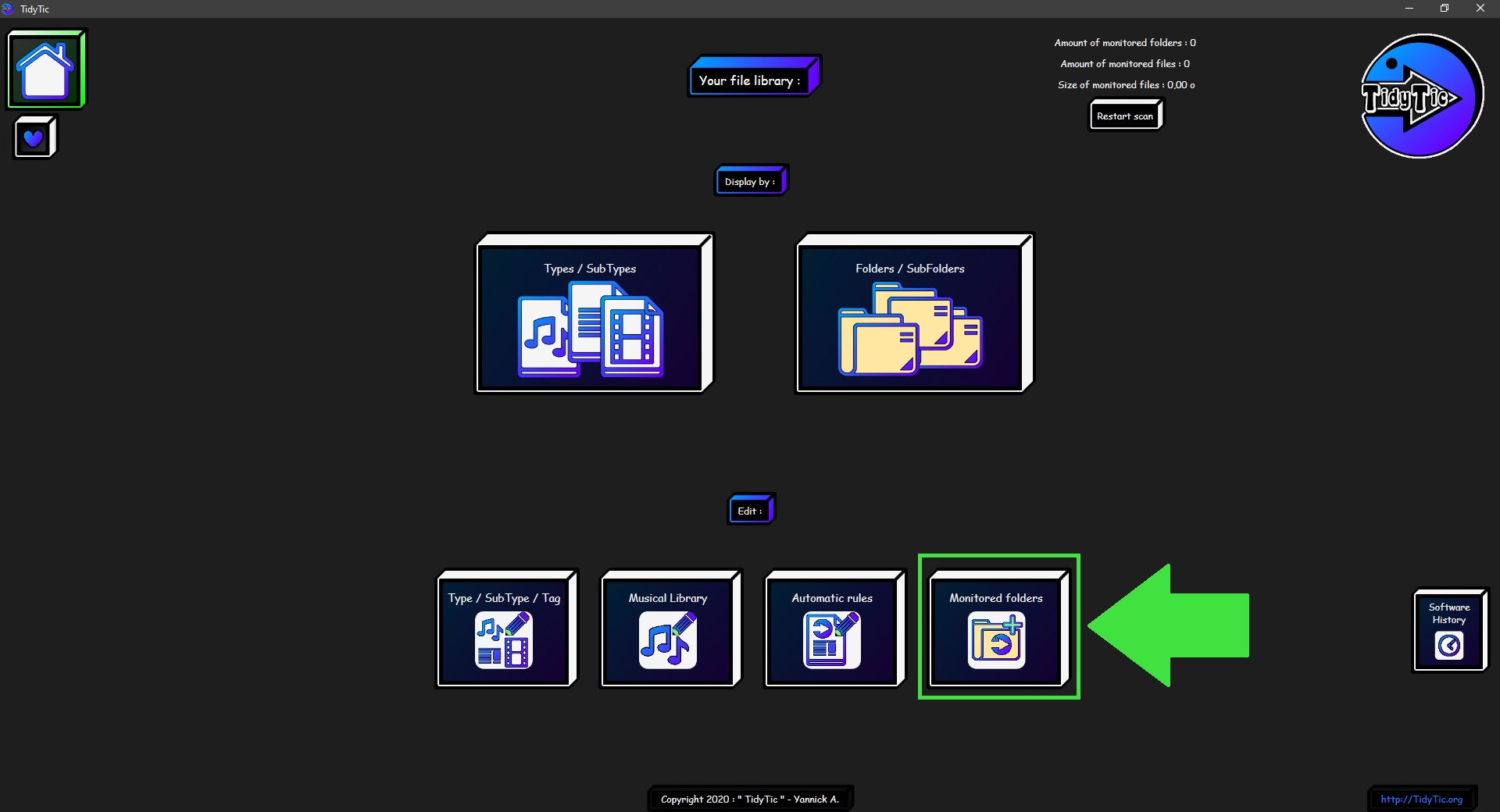 On this page you will find all folders "monitored" by TidyTic.
The software will not scan all of your computer by itself, it would be particularly intrusive and not really useful because the majority of files on your PC are linked to your operating system or for software you have installed.
These files in general must not have to be renamed / moved (*)
(*) One security is built into the software so you can't never scan system / software files on your PC.
So even if you ask the software to fully scan your hard drive, folders like C:\Windows, C:\Program Files (x86), C:\Program Files will just be ignored.
No information concerning the content of these folders will be present in the software.
TidyTic will proposed by default most of your Windows user folders so you can easily add them :
- "Desktop"
- "Pictures"
- "Videos"
- "Music"
- "Downloads"
You just need to click on folders you want for have information on their contents such as number of files and total size of these files.
Once folders have been selected, you must have to validate your choice in order to start scan these folders.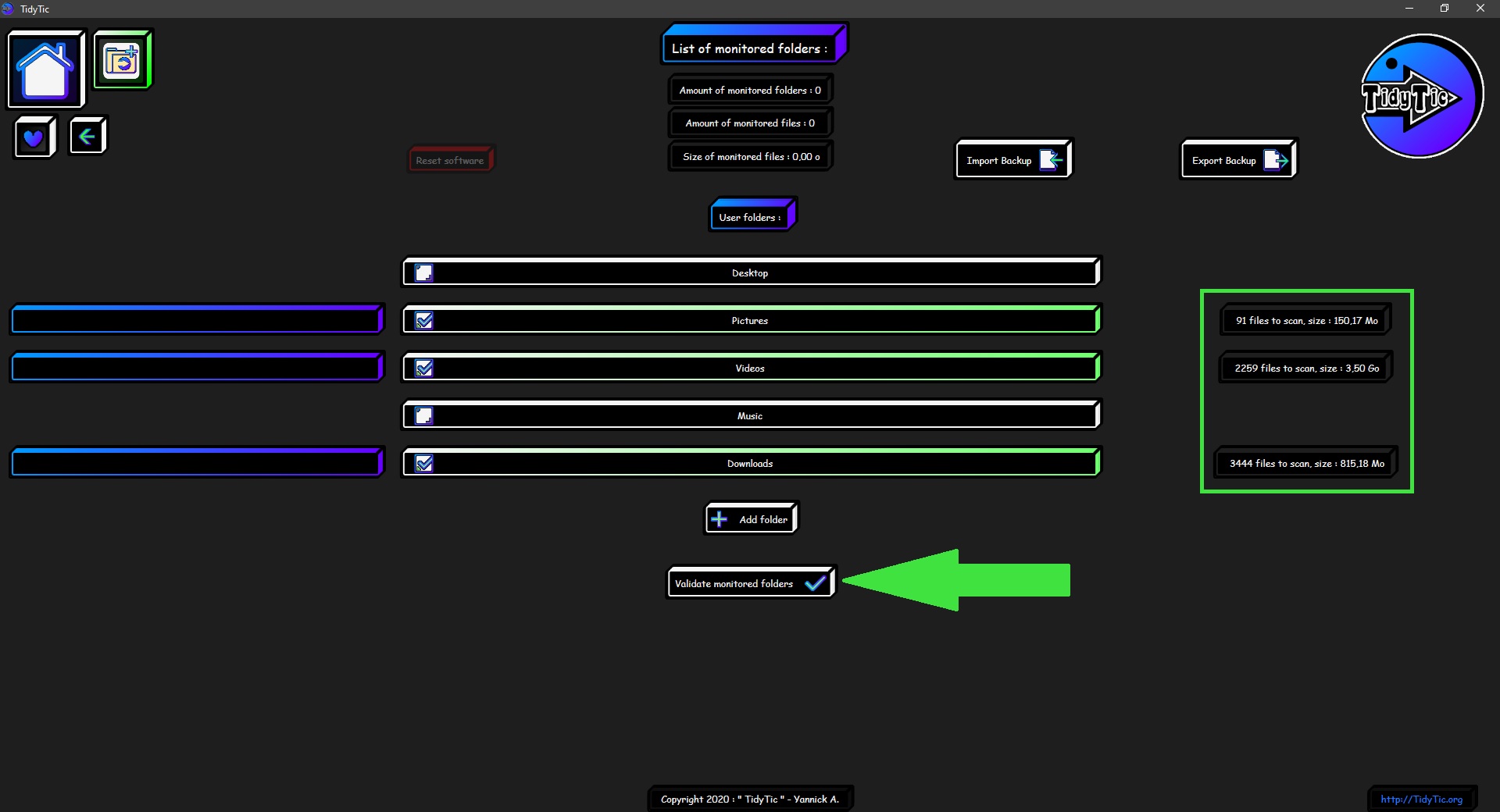 Once validated, files scan will start.
You can view scan progress of each folders thanks of the progress bars on the left of this page.
A message at the bottom left indicating the scan of your folders is in progress will be visible on all pages of software.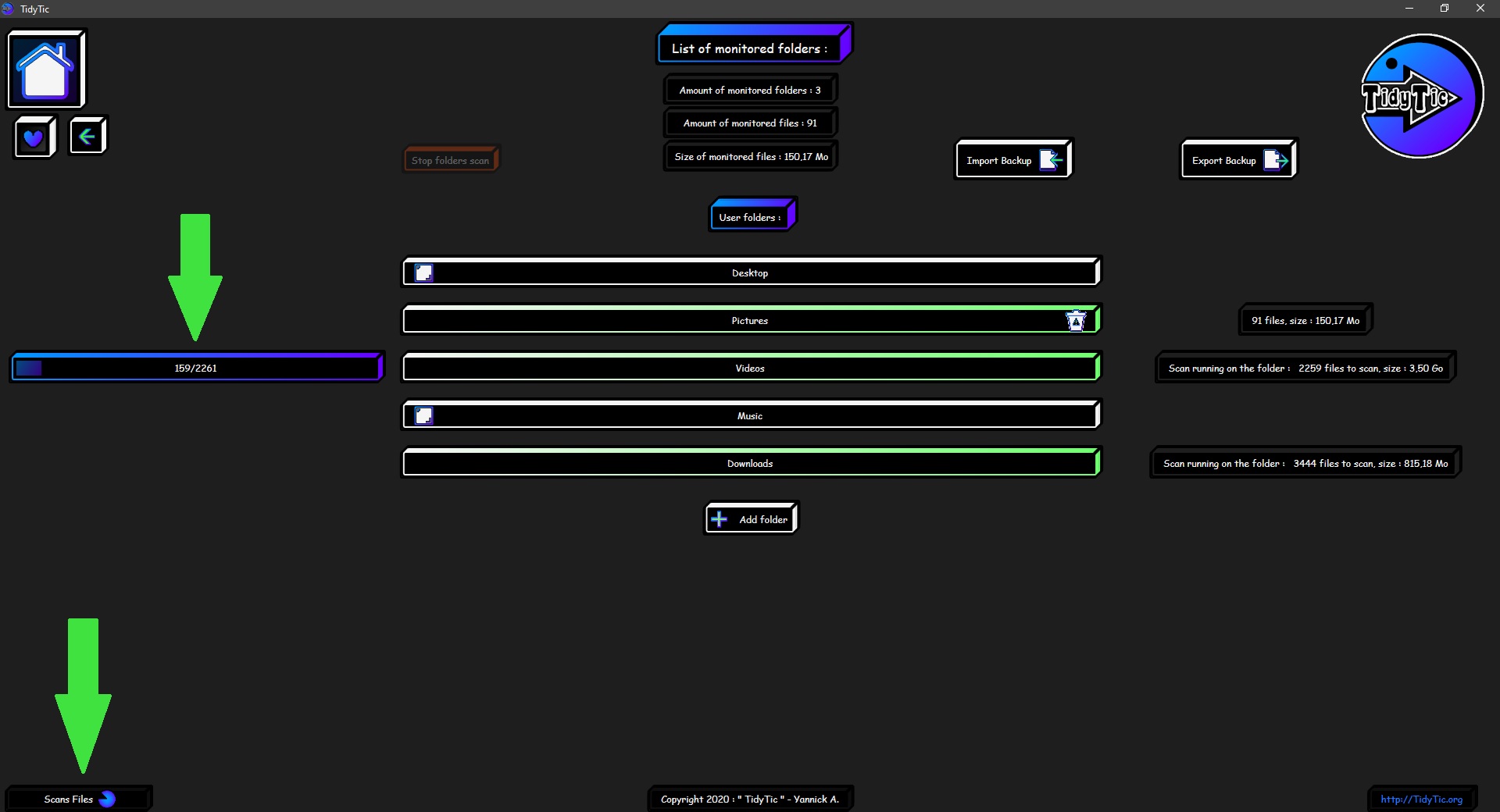 The 1st scan of your folders will take a little time because TidyTic will recover all information it can on them and on files they contain.
Such as file type, size, modification date, dimensions for your images and videos, duration for your music, etc.
All of this information will be used in the software to sort files in order you want, filter display or even define triggering of automatic rules you can create.
The software will scan all selected folders each time it will started in order to check if new files are present or if modifications have been made (files moved or renamed outside the software for exemple).
You can also start folders scan when you want thanks of a button at the top right of the software home page.
These scans will be much faster than the first because the software will already have all information he needs regarding your files.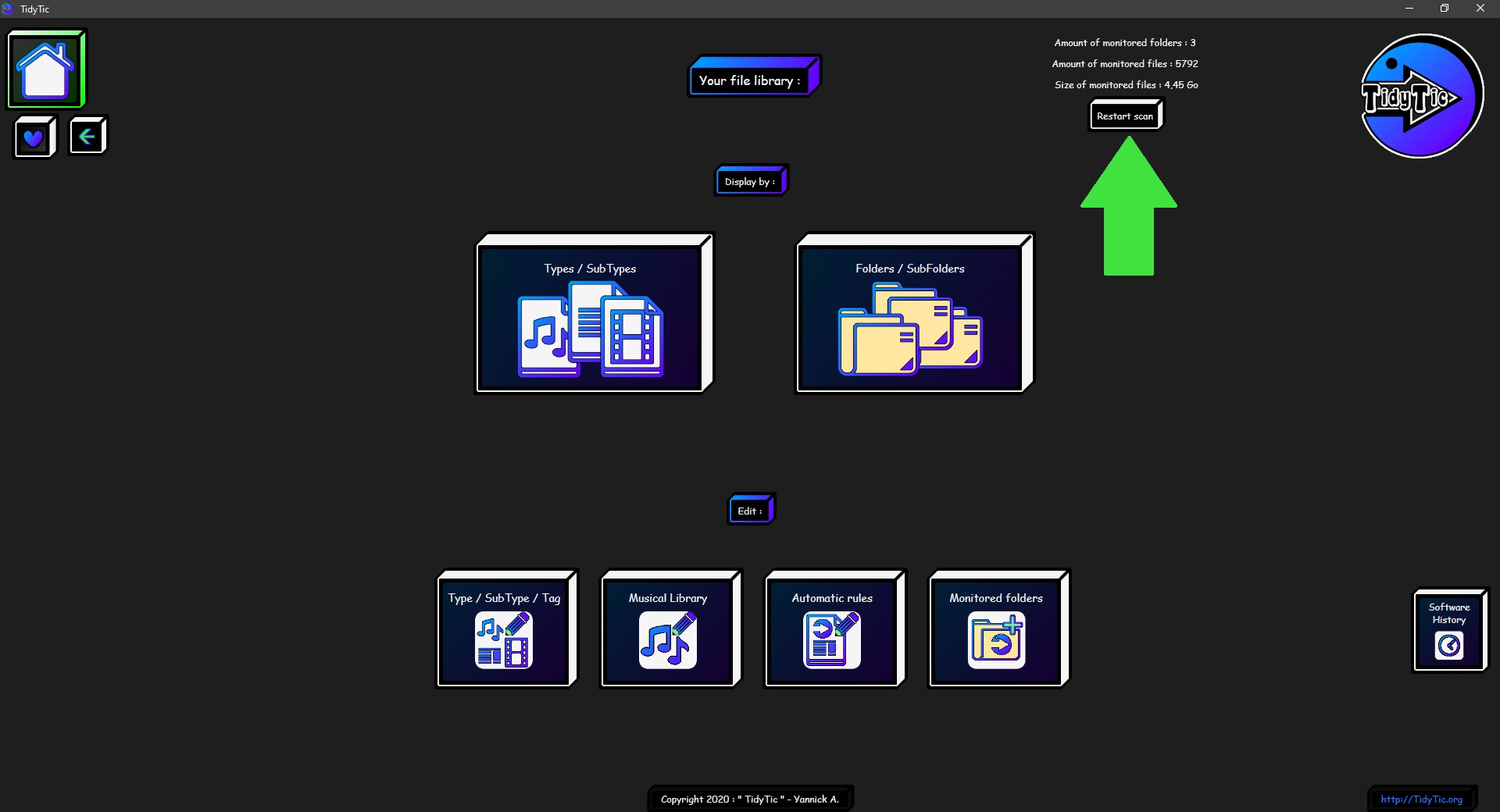 You can also add any folder you want monitored on this page in addition of your user folders, such as an external hard drive or a USB key for example.
You just need to click on "add folder" and then select folder you want.
Once selected you will have information about it : size and the number of files like for your user folders.
You have to validate it in order to start scan the folder.
You can start to use all of TidyTic functions even if a scan is in progress, however only files that the software has scanned at least once will be visible in the software.